Home · Becky · Pat · Allen · Maribeth · Martial Arts · Music · Pat's Links
Homeschooling · Health · Awards · Down Syndrome · Genealogy
Terrorism · Politics · Pro-Life Feminism · Religion · Free Backgrounds
Photos and Art · Terragen · Bryce · Vue d'Esprit · Fractals · Epitome
Renaissance Personhood · Ethnobotany · Email Stuff · Site Map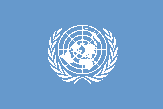 Quick Index
Thank you to Rosemary Huestis, Harrison Yocum, and Maribeth for allowing me to photograph their plants. Some of the photos in this section were made in or near Saguaro National Park, also here, or in the Coronado National Forest. Others were made at the Arizona-Sonora Desert Museum, the Tucson Botanical Gardens, Tohono Chul Park, the Quinlan Mountains, location of Kitt Peak National Observatory, Saguaro Cliffs, Boyce-Thompson Arboretum, and Desert Botanical Garden. Some were made in my personal garden or on my property, or on various hikes and excursions in other parts of southern Arizona.
To see my photographs of butterflies and insects with plants and flowers, go to my Insects and Arachnids page.

Coming soon: many photos of this year's crop of flowers, including the night-blooming cereus, Queen of the Night (Peniocereus greggii), and the torch cactus (Trichocereus hybrid). See photos on this page to whet your appetite!
I am in the process of putting names on the photographs. If you know the name of a plant that I have not identified, please email me! Thank you.
Please note: right-clicking on thumbnails does NOT work. Left-clicking automatically opens a new window. The thumbnails stay loaded on your browser for quick response. Clicking on either the corner x or the up arrow automatically closes the extra window. Your browser must be javascript enabled for you to view the large photos.
All original art on this web site is copyright © 1999-2005 by the artist.
Quick Index

Main Photos Page

Insects some on plants


Travel photos

Arizona

Animals and Wildlife

Birds

Creative Photos

Humor

Nature

Night Scenes

Rocks & Shells

Water & Wood

Webrings and banner links

Email and Credits
Links

Top
Plants
Unless otherwise noted, these are Arizona species, or are cultivated there.
Notes on uses for some of the plants are included. Common names in many languages, and botanical names for the species are also included. The native names are listed after the name of the language.



Plants1

Plants2

Plants3

Plants4

Plants5

Plants6

Plants7

Plants8

Plants9

Plants10

Top