Home · Becky · Pat · Allen · Maribeth · Martial Arts · Music · Pat's Links
Homeschooling · Health · Awards · Down Syndrome · Genealogy
Terrorism · Politics · Pro-Life Feminism · Religion · Free Backgrounds
Photos and Art · Terragen · Bryce · Vue d'Esprit · Fractals · Epitome
Renaissance Personhood · Ethnobotany · Email Stuff · Site Map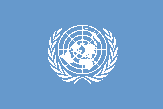 Quick Index
There are more animal photos on Maribeth's page.
Some of the animal and wildlife photos in this section were made in or near Saguaro National Park or in the Coronado National Forest. Others were made at the Arizona-Sonora Desert Museum, the Reid Park Zoo, and the Phoenix Zoo.
There is an album of photographs from the Heritage Park Zoo of Prescott, Arizona, a town with a population, I am told, of around 30,000. The Heritage Park Zoo is a tiny zoo of only a couple of acres, that does animal rescue. It is unusual for such a small town to have a zoo. Zoo personnel told me that the town supports them wholeheartedly. They were very friendly and personable. The zoo also includes a rather astonishing collection of reptiles and tarantula spiders. Some of the animals were not particularly cooperative the day I was there.
Some photographs were made on my property, or on various hikes and excursions in other parts of Arizona.
You might enjoy reading an account of my encounters with javelina. Also, take a look at photos of them in my animals photos albums. Unless otherwise noted, all but the first photo were taken in my back yard. These javelina started coming around during a dry summer, and they were not the least afraid of me!
Every rose has its thorns. The Sonoran Desert is a beautiful place. But it also has its thorns. Find out about the nasties that live here.
Javelina are not the only animals who showed absolute fearlessness when I happened upon them. Read about my recent adventures with the collared lizard we saw in northern Arizona.
Coming soon: more stories of wild animals in my back yard.
There are also photos of birds, insects, and arachnids on other pages, linked below. Reptiles and amphibians are in the galleries on this page.
Special thanks to Rita Hall.
Please note: right-clicking on thumbnails does NOT work. Left-clicking automatically opens a new window. The thumbnails stay loaded on your browser for quick response. Clicking on either the corner x or the up arrow automatically closes the extra window. Your browser must be javascript enabled for you to view the large photos.
All original art on this web site is copyright © 1999-2005 by the artist.
Quick Index
Main photos page
Animals
Arizona
Birds
Easter Sunday in Arizona, 1999
Insects
Nature
Plants
Webrings and banner links
Email and Credits

Top