Home · Becky · Pat · Allen · Maribeth · Martial Arts · Music · Pat's Links
Homeschooling · Health · Awards · Down Syndrome · Genealogy
Terrorism · Politics · Pro-Life Feminism · Religion · Free Backgrounds
Photos · Dragons · Terragen · Bryce · Vue d'Esprit · Fractals · Epitome
Renaissance Personhood · Ethnobotany · Email Stuff · Site Map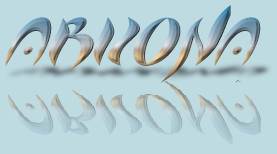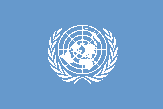 Quick Index

Since most of these photographs were taken in the southwestern United States, I thought some Spanish guitar music would be appropriate. Would you like to listen to Asturias by Isaac Albeniz? This beautiful midi file is courtesy of guitarist David Lovell.
In ancient Korea, the Hwa Rang Do, a society for young men, pursued Renaissance Personhood in part by visiting famous rivers and mountains. We can foster our own personal spiritual development by observing the beauty that God put into nature and scenery and by acknowledging its Creator.
Until I get this page updated, you can find more recent photos of various places on my deviantART page. These include photos from Antelope Canyon, Monument Valley, Lost Dutchman State Park, Superstition Mountains, Castle Dome Mountains, Organ Pipe Cactus National Monument, Pusch Ridge, Canyonlands, Zion, Bryce, White Tank Mountains, Waterhole Canyon, Glen Canyon, Redington Pass, Grand Staircase - Escalante, Bartlett Lake, Boyce Thompson Aboretum, San Carlos Indian Reservation, Tucson Mountains, Santa Rita Mountains, Rincon Mountains, , Santa Catalina Mountains, Tonto National Forest, Sabino Canyon, Sweetwater Wetlands, Salt River Canyon, Lake Pleasant, South Mountain Park, Kitt Peak, Parker Canyon, Patagonia Lake, Dragoon Mountains, hummingbirds of Miller Canyon, Red Rock Canyon, New England coast, Tennessee, Sedona, Chinese Cultural Center, Japanese Friendship Garden, Arizona-Sonora Desert Museum, Nogales (Sonora, Mexico), Lockett Meadow, San Francisco Peaks, Parker, Montezuma Castle, Montezuma's Well, Walnut Canyon, Kofa National Wildlife Refuge, Vermilion Cliffs, Lake Havasu, Lake Powell, and sunrises and sunsets (many, many).
Some of the photos on this page were made in or near Saguaro National Park or in the Coronado National Forest. Others were made at the Arizona-Sonora Desert Museum, the Tucson Botanical Gardens, Sunset Crater, Sedona, Lockett Meadow, the San Francisco Peaks, and Kitt Peak National Observatory. Some were made in my personal garden or on my property, or on various hikes and excursions in other parts of Arizona.
Other Arizona photos can be found in the travel section (Grand Canyon from the air), and the plants and animals can be found in the animals, birds, insects, and plants sections.
Coming soon: Kitt Peak, snow on Mt. Lemmon, August scenery, mountains with wildflowers, Redington Pass, rainy day in the Rincon Mountains, Mt. Hopkins, Oak Creek Canyon, Montezuma's Castle, Tlaquepaque, Wupatki Ruins, Tuzigoot, Petrified Forest and Painted Desert, Grand Canyon from the ground, Cosanti, Jerome, the Chinese Cultural Center, and more.
New! In 2003, the Aspen Fire burned 84,750 acres in the Santa Catalina Mountains near Tucson, Arizona. It destroyed approximately 350 homes, decimating the community of Summerhaven several times over. The trees had been ravaged by years of drought and by a beetle infestation brought on by mismanagement prompted by environmentalists. The news media carried stories of the fire all over the world; someone in New Zealand asked me about it. A total of 900,000 acres burned in Arizona this year. We were not allowed near the fire, but I took pictures as best I could from a distance. When they allow visitors again, I will present photos of the aftermath.
I have photographs of other scenic places in Arizona, but until I have time to put them on this site, you can see some of them on my professional site, Extraplicity.
Please note: right-clicking on thumbnails does NOT work. Left-clicking automatically opens a new window. The thumbnails stay loaded on your browser for quick response. Clicking on either the corner x or the up arrow automatically closes the extra window. Your browser must be javascript enabled for you to view the large photos.
All original art on this web site is copyright © 1999-2005 by the artist.
Quick Index

Main Photos Page

Additional Galleries include water, rocks, shells, Grand Canyon, Petrified Forest, Painted Desert, Native American ruins, Antelope Canyon


Arcosanti

Aspen Fire

Clouds and Sunsets

Easter Sunday in Arizona, 1999

Grand Canyon

Iraq

Landscapes

Music Includes pictures from music camp, Disney World, Washington, DC, Vancouver, and Seattle


San Francisco Peaks

Sedona

Sunset Crater

Travel More landscapes, from elsewhere, including Alabama, Malaysia, Singapore, China, and coming soon, Hawaii, Mexico, Iowa and Tennessee.


Nature

Animals and Wildlife many from Arizona


Birds many from Arizona


Insects mostly from Arizona


Plants mostly from Arizona


Creative Photos

Humor

Night Scenes

Rocks & Shells

Water & Wood

Webrings and banner links

Email and Credits