Timothy Rubke's Awards
Previous Page
First Page
Next Page
This award reads:


The Lena New Outstanding Kindergarten Student Award
Awarded to
Timothy Rubke
The Cullman City Primary School Recognizes a Boy and a Girl
Kindergarten Student That Has Shown Courage and Spirit
While Attending the School. This Award is Given in Honoring
the Memory of Kindergarten Teacher, Lena New.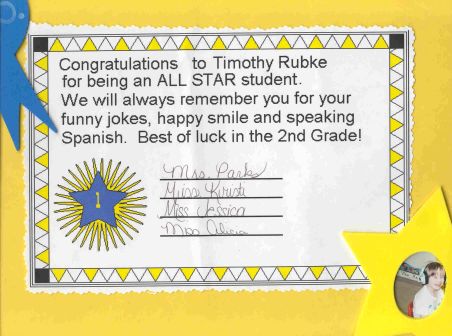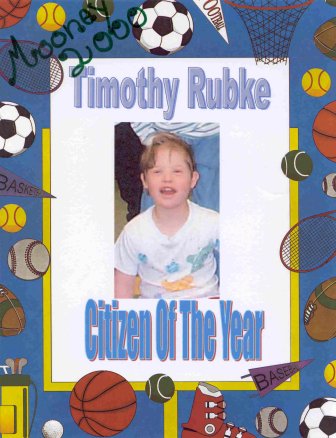 Back to Timothy's Page
Previous Page
Back to main awards page
Next Page
My appreciation to Wizzle for some of the background material.